Once in a while you get one these posts in one of the Facebook groups. I just read the comments for the
s such as this one: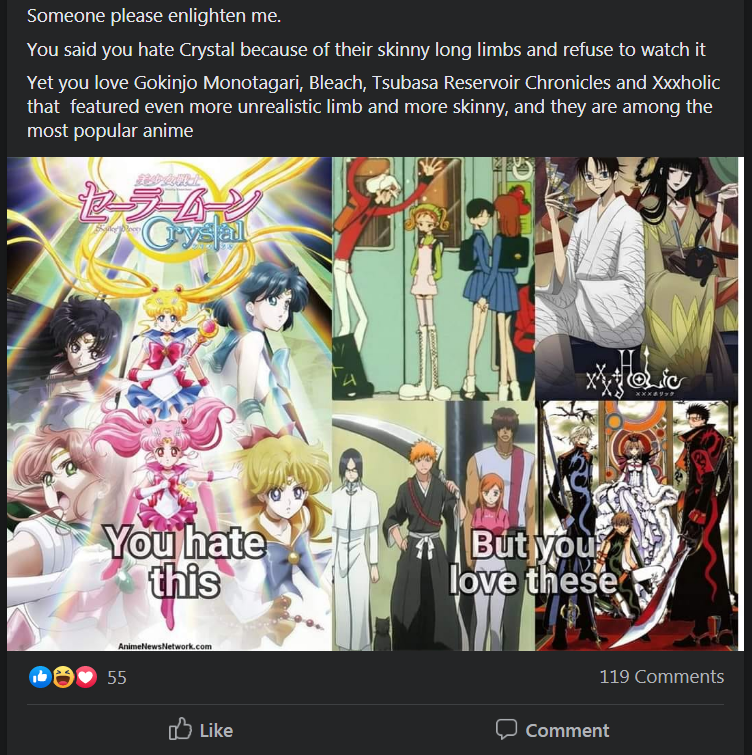 Jokes on you, I hate Clamp limbs too.
(I love nearly every other aspect of their art though, especially their 90's stuff)
That anime on the top left looks cool, by the way. Cartoony styles like that are so underappreciated.
Last edited: