I'm having some sort of DNS, malware or anti-virus error.
At first I can't seem to access certain sites like mugenguild but can access facebook, youtube, gmail or yahoo mail. What I did was disable and enable my connection to the internet which worked.
Then next day everything was fine then I had the same problem but with only a few sites like payspark.biz, postimage.org and this one. I've tried restarting DNS and disabling experimental QUIC. Didn't seem to work. I've tried it also on IE, Chrome and Firefox with the same result.
Then I tried using a different laptop. Didn't work for IE. But worked on Firefox. Finally. Then I came back to IE and its working there too.
So my connection here is kind of random.
Not sure if this has any relation.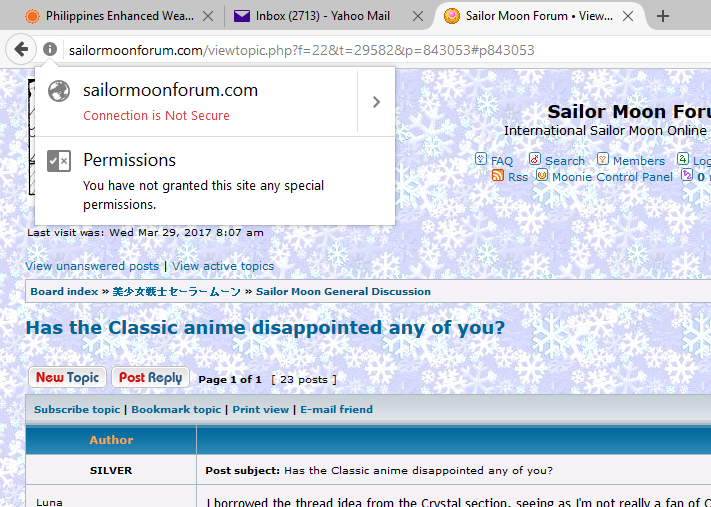 Right now the sites that were previously not working were postimage.org and payspark.biz are currently working.