Since the newest version allows the creation of male Senshi (Remember, Takeuchi-San only said men can't be SAILOR Senshi), I've finally been able to put together a complete lineup of my 30th Century Inner Senshi.
Sailor Moon X
- Tsukino "Chibi" Usagi at age 15. A bit of a tomboy now. Cut her hair and took on the alias "Chiba Usako" so her classmates won't know she's the princess. Member of the fencing club. To her dismay, she frequently gets love letters from girls who still think boys are icky.
Hyper Sailor Moon X
- An upgraded form that's stronger than Super, but not quite as powerful as Eternal. Wings allow limited short-range flight. Both forms use her signature weapon, the Moonbeam Saber.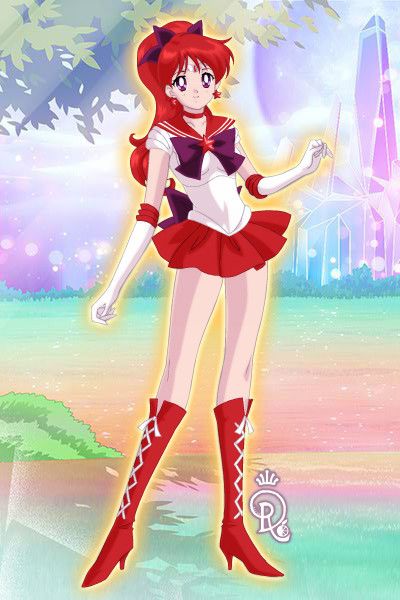 Silver Sailor Mars
- Hino Nami, age 15. Rei's middle daughter. Due to a traumatic childhood incident, Nami has a strong phobia of anything to do with the supernatural. Rei has agreed to let Nami pursue her dream of becoming a pro-wrestler IF she passes high school first. Nami once tried to start a pro-style wrestling club at Neo Mugen Academy, but Headmistress Tomoe quickly put a stop to that.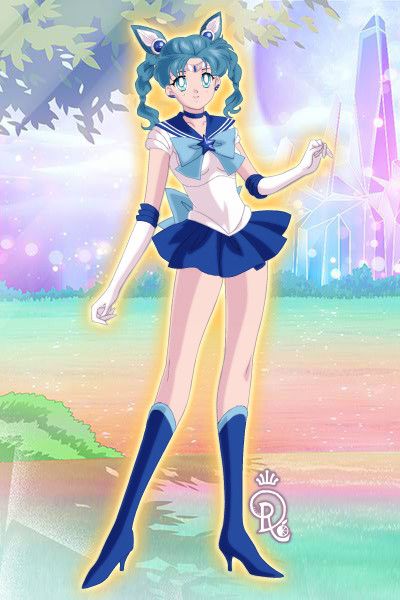 Silver Sailor Mercury
- Mizuno Mai, age 14. Ami's younger daughter. Has Ami's IQ and Usagi's personality. Inheriting her grandfather's artistic talent, Mai shocked all the intellectual club leaders by joining the manga drawing club. Mai shares a room at Neo Mugen Academy's girls dormitory with Usa and Nami.
Silver Sailor Venus
- Aino Kyoko, age 15. Minako's only daughter. Kyoko is mostly known around campus for her hare-brained schemes and her terrible eyesight. Kyoko lives across the hall from the others and frequently butts heads with Nami. Kyoko is an amateur model and president of the glee club.
Soldier Jupiter
- Hoshino Masaru, age 15. A distant cousin of Makoto. Masaru has a somewhat deserved reputation as a pervert. His most frequent targets are Usa, Nami and Mai, but he never does anything completely inappropriate. Masaru's biggest dream is to live in mansion fully staffed by servant girls in skimpy swimsuits. Masaru's other interests include collecting mecha model kits and he's a prominent member of the model kit club.
So, what do you think?