Hello everyone! I am working on my first RPG game "Windswept Destiny." The story will be based around Haruka and Michiru during the Silver Millennium. I will be using elements from the anime/manga/seramyu. Since it is my first game, things are going pretty slow as I am still learning the program. Currently I am having fun with the mapping, and enjoying making my own tilesets. I hope to have a demo out soon, though it will be a short one.
Characters Profile
Playable Characters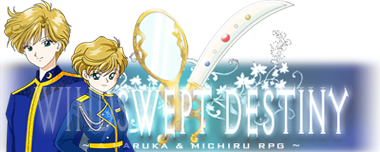 Ruka
The young royalty of Uranus Michiru meets at Queen Serenity's party. When she finds Ruka again at Yue Academy, will he be the same as she remembers?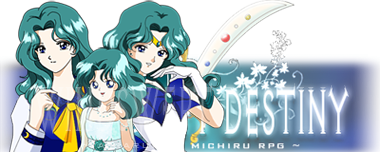 Michiru/Sailor Neptune/Princess of Neptune
Michiru is the princess of Neptune, who is also a sailor senshi. She attends Yue Academy to further her skills. There she meets an annoying boy who doesn't like sailor senshi. Will she able to win them over with her power?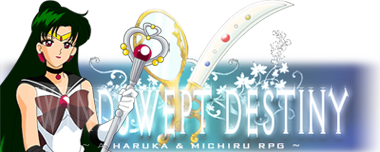 Sailor Pluto
A mysterious sailor senshi who reports to Queen Serenity. She has the ability to control time.
Supporting Characters
Vampyr
A student at Yue Academy. She is best friends with Ruka, having partly grown up together. She has a mysterious aura about her, and is one of the best fighters at school next to Ruka, although she prefers a gun to physical fighting.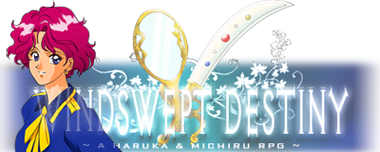 Elza
A student of Yue Academy. She is the student council president. She's friendly to everyone in the school, but sometimes she can be a bit... loud.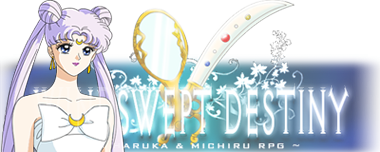 Queen Serenity
The Queen of the White Moon Kingdom in the Silver Millennium. She recently had a daughter, Princess Serenity.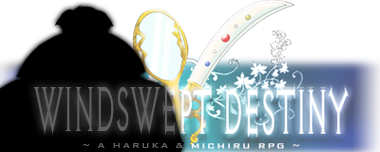 Hermit
A very wise old man who lives at the top of a mountain outside of the town where Yue Academy resides.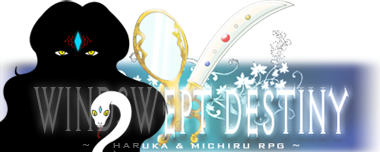 Dark Lilith
A very old and evil witch who is very obsessed with youth.
Special Guests
Three Lights
Who are these mysterious three? Why are they in a Silver Millennium game? Good luck hunting them down!
Click below for screen snaps from the game.
Title page
First meet
Helping thier friends
Three Lights
Pluto joins in the battle
A presentation ceremony
Update:
08 Jan 2010 -
Windswept Destiny - Haruka and Michiru RPG v1.3 (Full Version)
- 113MB