Finally, the day has come. After months of planning the future of Destiny Revival, this is what I've worked so hard on for Otakon 2008 and now the Sailor Moon fan world will know just what my big "secret" was.
Introducing...
PRETTY GUARDIAN SAILOR MOON
For the Nintendo Wii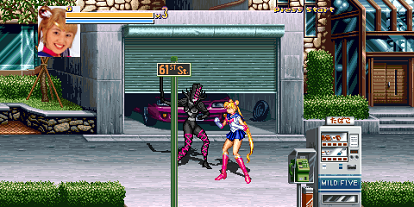 *Very early WIP picture*
That's right! Destiny Revival is going mainstream by creating Pretty Guardian Sailor Moon – The Game for the Wii!
- Following the story of the live action series, play as Usagi and all of the other Sailor Senshi as they battle it out with Queen Beryl of the Dark Kingdom!
- Featuring Widescreen gameplay for up to 4 players and will use Wiimote functionality to unleash devastating special moves!
Here are a few shots from the PGSM demo.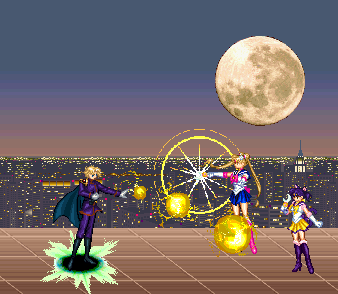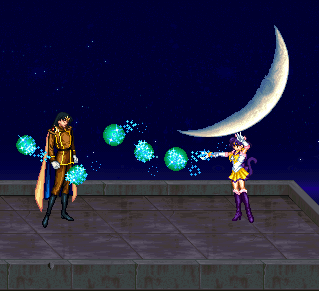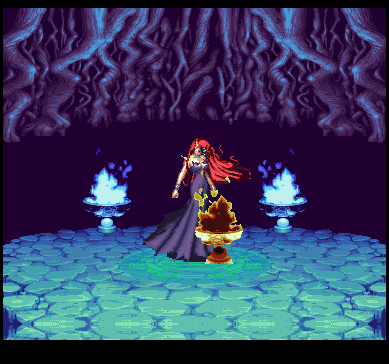 Sadly, it wasn't ready for Otakon, but I did show the actual Wii engine by debuting Code Name Sailor V on the Wii for the first time to the general public. Needless to say, people were impressed that fan gaming has finally caught up with the next generation consoles. I also announced that I would have Sailor Moon S and PGSM both playable at next year's Otakon *July 17th -19th* How I'm going to do that is yet to be determined but trust me it will.
Now, go out there, tell your friends and Keep on supporting Destiny Revival!
Why use live action images for the icons, but anime style graphics for the actual characters? If it is based on PGSM, then ALL of the graphics should use 3D models who's textures are actually from photographs of the live action PGSM characters, so that when you are running around and fighting, your character will actually look like one of the live action PGSM characters.
And when you say for the Wii, would that be "home brew" game that requires a "modded" console to play? Or are you going to try to actually market the game in stores to run on REGULAR Wii consoles, so as to make it a "mainstream" game?