MariaTenebre wrote:
It was a disappointment for me. I for one did not want a 100% faithful act for act adaptation for the manga which even Crystal failed to be. I would have been fine if they were more faithful then say the 90s anime was but I would have also liked some filler, character development, characterization, world building and expanding on plots, characters and ideas that weren't really expanded upon especially the villains. The villains on the most part have no real personality, characterization or development other then "ooh look how evil I am." The high ranking Youma Thetis from the 90s first season had more of these things in her short episode the many of the manga villains had at all. I would have liked something more akin to PGSM. Something that was more faithful to the manga but added, filler, character development, characterization and even new stuff to make the series fresh. I would have loved to see new Senshi for instance even though I wasn't really happy with the Sailor Luna stuff in PGSM. It would have made more sense to say make Hina Kusaka into Sailor Sun that would have been an interesting story.
I too would have
LOVED
, to see some filler, such as trying to fit 1 of my favorite villainesses from the 90's Anime Series, (who unfortunately isn't around in the Manga/Crystal, although I think she could potentially fit in somehow into a later arc, or @least a video game that combines aspects of the Manga/Crystal+the 90's Anime, although @LEAST some key portions of that side-story would need to be altered to fit better with the overall Manga/Crystal Storyline!!):
!!
As well as a variant of this character:
, (maybe as Tuxedo Kamen's potential Sailor Power Guardian)?!
Also, I wish that the manga/crystal had more explicit yaoi pairings, such as Mamoru X Motoki, &/or Mamoru X Fiore!!
...Which is another of the, (relatively few), things that I feel that the 90's anime did even better than than the Manga/Crystal, as the Manga/Crystal doesn't show us/hint towards, Yaoi, @least in regards to what we can observe... :-(
:disappointed:
Also, I would very much welcome it if Mamoru were victimized by being attempted to be offered up as a sacrificial victim, @LEAST some of the time, rather than ALWAYS BEING BRAINWASHED, (which @LEAST the R Movie didn't do for a change), which is 1 reason I like Tsukikage No Knight, seeing as he was a portion of Tuxedo Kamen's consciousness who resisted the brainwashing, (amongst other factors)!!
ALSO: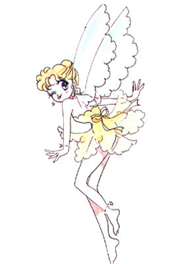 Just in case it's not initially clear, the topic's URL is combined with my avatar image, up above!!
EDIT:
Also maybe some content from the Sera Myu Musicals, &/or PGSM?!

_________________


SELENE/ENDYMION=SAILOR MOON/TUXEDO KAMEN!!

KIRBY

ZELDA/NAYRU/WISDOM

GANON/DIN/POWER

LINK/FARORE/COURAGE

TRIFORCE

^

!!

NARUTO

POKEBALL

FMAB/FMA