I was always pretty surprised when they showed rather intense images in Sailor Moon. Any one recall any particular ones?
This one made me go OUCH.
This one I totally did not expect the dub to leave in and I thought it was an OMG moment.
But Saturn on the cross totally takes the cake when it comes to shocking. It was possibly the most creepy moment in the series. Wish they had more.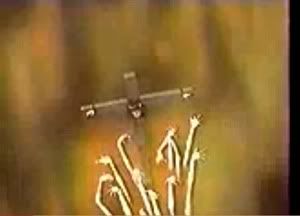 Other than that it would have been awesome to see Saturn eat a baby like the god of the planet she's based on