I've been really loving everything about Cosmos thus far but I
really
hate how they've handled this shot. Maybe it'll look better in motion but I'm not digging Galaxia's exaggerated expression. The original expression was so confident yet still slightly deranged. Cosmos!Galaxia looks like she's doing her best Ren Hoek impression.
I guess I was expecting different lighting or a subtle tone in the shot as well.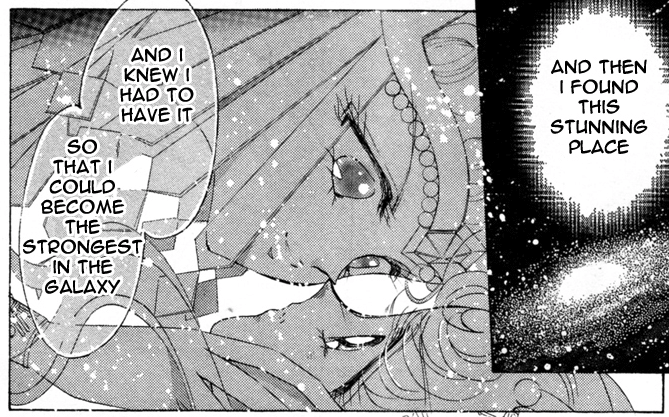 She looks scary in that panel but still quite elusive, like a scary alien. The panel from the film freaks me out, she looks like a horror film murderer. I'm not sure how to feel.